Personalized Button Pin
Create your own button pin here
1" Pinback Buttons

as low as @currencysign1.15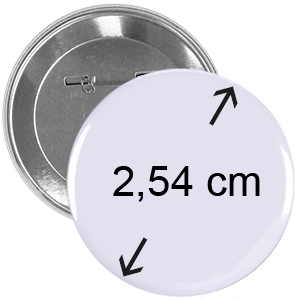 Design and order custom made lapel buttons online at wholesale price. Easy to order, fast turn-around, and unlimited colors.
2.25" Pinback Buttons

as low as @currencysign1.50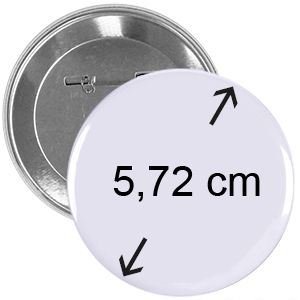 Create your own funny pinback buttons online using your own photo, artwork, name or even a funny quote.
3" Pinback Buttons

as low as @currencysign1.62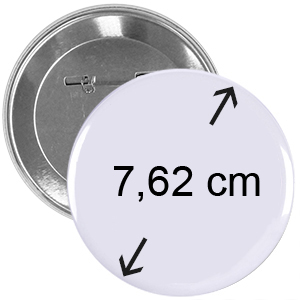 Customizable pin badges don't go out of style. Our personalized pin badges are great accessories to decorate your t-shirts and bags.
or choose from our categorized designs to start personalizing:
Express your self and show off your personality with your own personalized button pin
Say it loud, say it proud and say it with style! Express your personality, your culture, your political thoughts, and your beliefs or show off your company with the personalized button pins. Create your own cool custom button pin to add some color to your outfit, such as on your jacket, hats or bags bring. By designing your custom pinback button with quotes from your favorite TV show, lyrics from your favorite song or band, funny quotes or sayings from the internet or adding your favorite photos to even your own designs, your personalized button pin can act as a fashion statement or as a marketing tool for your company when you and your employees wear it at a marketing event or tradeshow. After adding your images and artwork, you can add text too, customize your pin with a favorite line from your treasured music band or movie. Make your own button pin that represents your interests – it'll definitely start a few conversations and you can even end up making a few new friends or by representing your company, it can help to marketing your business and gain new customers when used at tradeshows!
Wear them casually around school, when you're out shopping or around work or have them pinned on to your favorite bag, scarf or as part of the work uniform to show off or market your brand. As pins are highly-visible, customize your pin with your company's logo, slogans and your brands tagline printed onto the front so anywhere you go, you're subtly promoting your business and potential customers and clients will be glancing at your unique button pin.
With your custom badges, you can also help to create more awareness for a good cause, charitable campaign or beliefs that you want to show your support in.
Not only are they great for yourself, you can create Team Bride and Team Groom badges for the bridal and groom parties for your wedding day or a custom team sports badge for the school sports team to encourage team spirit.
We have 3 sizes for you to design - small, medium or large, ideal for any occasion to get your message across. To create your badge pins, upload the designs on to our online builder and your image will be printed on top quality premium white paper and then pressed on a professional pin machine onto the metal shells. A special layer of scratch and UV-resistant Mylar coating is then applied on the top to protect and preserve the design from wear and tear, so you can wear your button pin for a long time!
Button pin specifications:
Round shape in three size option: 1", 2.25", 3" in diameter.
Personalized photo and artwork are top quality printed on premium white paper and then pressed on a professional button machine.
Covered with scratch- and UV-resistant mylar coating to protect and preserve the design.
Metal shell with safety pin metal back.
Pin-back button has a metal pin for fastening to clothing, backpacks, jackets, hats, purses, bags, etc.
No set up fees. No minimum order.