Personalized Pillow
Choose a pillow to start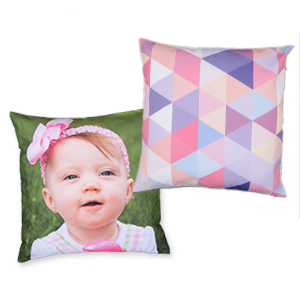 Pillowcase
as low as

13.99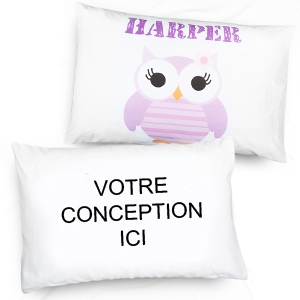 A fun and unique addition to any bedroom.
Design your own Custom Pillow for your household or office
Are you tired of the same pillows at home? Do you want your living room, bedroom and home decorations or office decorations to be more personalized to you or your branding? The custom pillow and personalized pillowcases are a colorful and stylish addition to your lounge, bedroom, office area or children's bedroom to add an extra pop of color and personalization. Your living area, office reception area and home decorations will stand out from the rest making your home or office unique to you or your company.
Create your own custom pillow covers with photos of your latest vacations, family portraits or pets for your home, bedroom or children's playroom. Design them in any style or theme you like such as for Christmas or your wedding theme to make a stylish compliment to your couch, bed or decorations that will surely impress your guests. Simply drag and drop your photos, graphics or design using our easy to use online pillow maker, your image will be imprinted onto the pillow cover, or pillow case using a special dye sublimation process to ensure an everlasting effect. Single sided or double sided prints are available. The pillow cover itself is made from poly/cotton, which gives a bit of stretch and is very soft to the touch, as well as being wrinkle free ensuring comfort when used.
The custom cushion isn't just great for decorating homes, but they can be used to enhance the office too. Add your company logo and branding colors and create a vibrant and friendly work reception or lobby area so your employees or clients can walk into a stylish company complete with personalized company cushions.
The personalized pillows and design your own pillowcases also make great gifts for friends, family and loved ones. If you're friends or family are moving into a new home, the custom cushion pillows make great house warming gifts for the new home owners or when designed with a Christmas theme, they make lovely keepsake cushions for people of all ages.